Cleaning your commercial or residential property after construction gives you comfort and peace of mind. However, doing it alone can be a daunting process. You may not have the time and resources to clean the property to your satisfaction. In this case, it is imperative to work with a professional cleaner. Here are the benefits of working with a professional.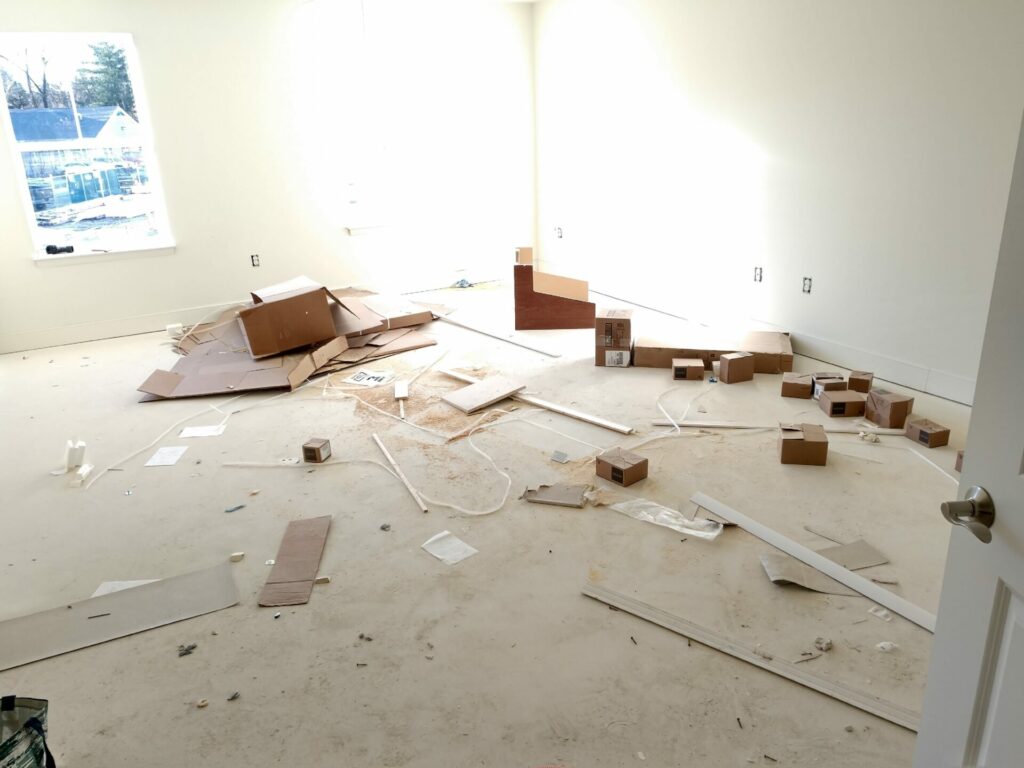 Guaranteed Safety
A cleaning company with several years of experience knows the right measures to avoid injuries and property damage when cleaning your property. Cleaners will remove the debris left behind after construction without causing any harm. They will dispose of the debris and leave your compound safe.
Saves Time
Cleaning a new building can take time if you decide to do it alone. You will need to assemble cleaning materials and put everything in order before you start cleaning. Without skills and experience, this can take you time. However, if you work with a cleaner, you can save more time since a professional knows what to do right from the beginning to the end without wasting time.
Professional Services 
When cleaning your home, you want it sparkling clean and beautiful. A professional will clean the property using quality equipment and products. They will clean each corner of the house, dust, vacuum, and polish it. A cleaner will remove trash and debris and leave the compound safe, clean, and tidy.
Cost-Effectiveness
Some people may decide to do the job alone to save money. But this is not always the case. You will need to buy cleaning supplies. This can cost you more money in the long run. Hiring a professional will save you money, since you won't have to worry about buying cleaning tools and products. Professionals have all the necessary tools to clean a new building seamlessly.
Choose an Experienced Cleaner
Cleaning new construction requires an expert with in-depth experience. With hundreds to thousands of cleaners around you, it is imperative to research and hire a reputable cleaner. Contact us today and get excellent cleaning services for your new building that will leave your property sparkling clean.