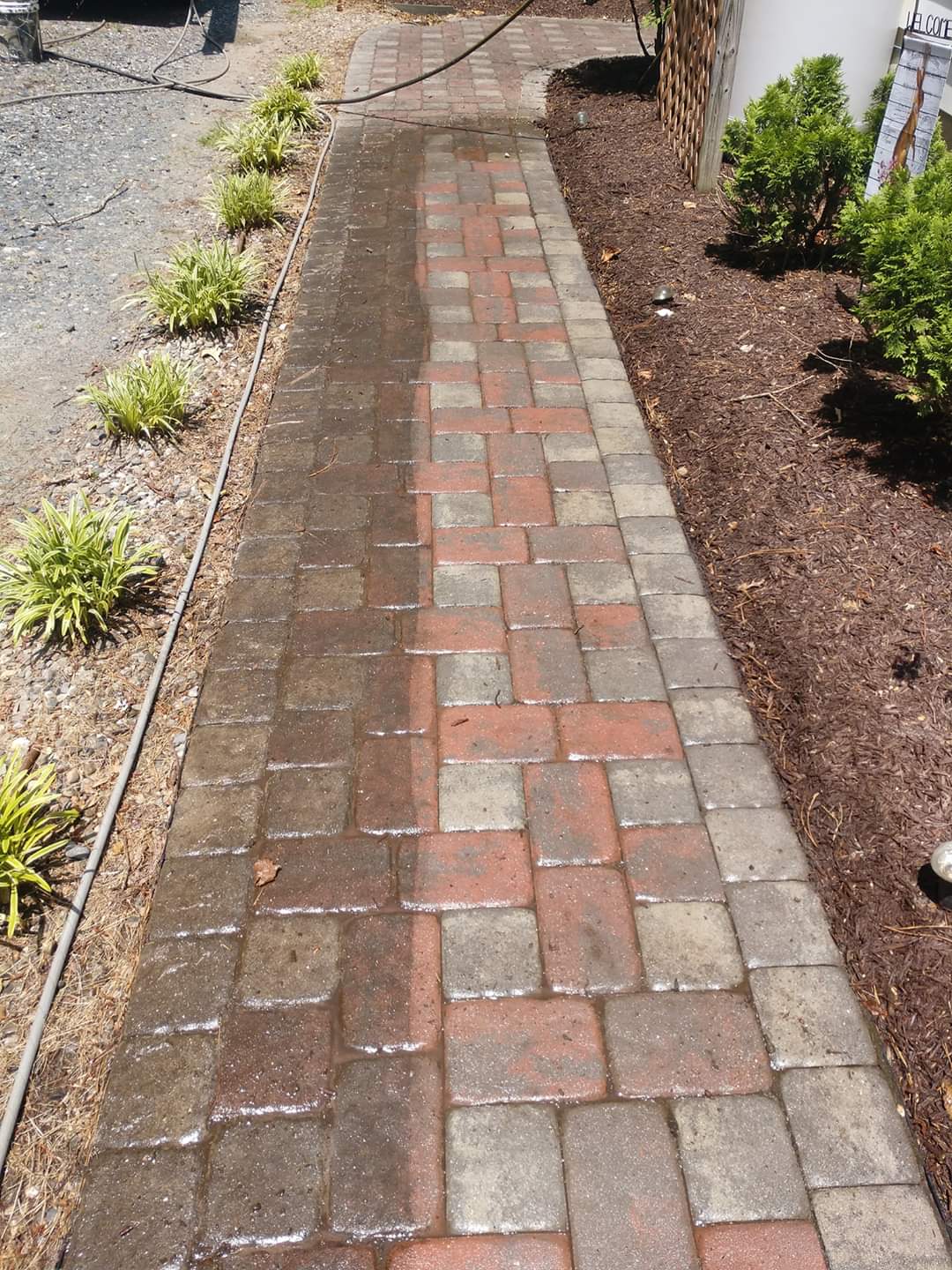 Paver Cleaning | Shore Clean Solutions | Salisbury MD
Why should you have your outdoor patio pavers cleaned ?
Outdoor patio areas are beautiful when they are put down but they have to be maintained. When pavers are put down there is a sand base layer that goes on the ground first to provide a good foundation for the pavers to sit on. This changes the way it needs to cleaned. Power washing can be used on pavers when cleaning but you cannot use high PSI to clean them. We soft wash the pavers with our cleaners and remove the Mold, Mildew & Algae growth to restore the look of your pavers. That's why it is important to hire a professional pressure washer when looking at paver cleaning. The growth can also make these pavers a potential fall hazard because the pavers become very slippery due to moisture.  Taking the proper maintenance with your outdoor patio pavers can make an amazing difference in your home. If you live in a place where there is a lot of tree cover you will probably need to have your pavers pressure washed every year to maintain the look and safety of your property.
*LOW PRESSURE CLEANING
*BIODEGRADABLE SOAPS
*WE HAVE CLEANED THOUSANDS OF SQUARE FEET IN PAVERS
*100% SATISFACTION GUARANTEED