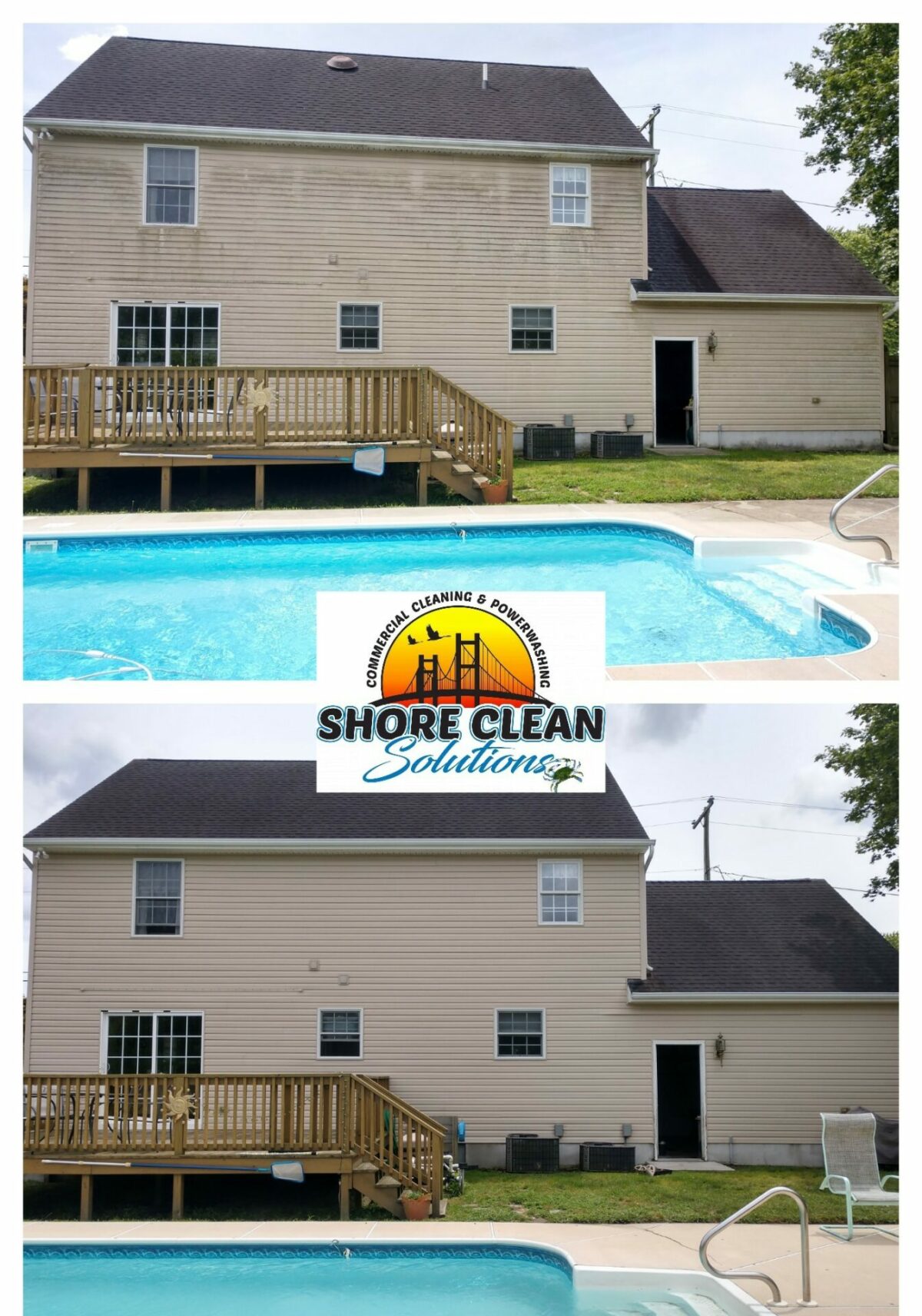 Shore Clean Solutions Power Washing
Professional Power Washing
Shore Clean Solutions is well known for Pressure Washing Homes around Hebron, Maryland and surrounding areas working all over the Delmarva peninsula. Our House wash process is safe to your home and property and will allow for a deep clean bringing back the look of your beautiful home. Soft washing the the best way to increase your curb appeal , since your property is one of your biggest investments. It protects your home from the Organic Growths like Mildew, Mold & Algae which can shorten the life span of your Home with costly repairs later down the road.
NO PRESSURE = NO DAMAGE
The Issues with high PSI are blowing water under the siding , Damaging the Siding , Soffit, Fascia and other parts of the home including Paint, and Window Seals to name a few. This is why it is important when looking for a company to professionally pressure wash your property you want someone who uses Low Pressure like us. We always go by factory specifications when completing any job. Our House Washing cleans and sanitizes your home washing away any Dirt, Grime, Pollutants, Bird droppings, Mold, Mildew, Algae & Bacteria.
Professional Pressure Washing Service
Salisbury, Maryland
We never use any High Pressure on your Home!
We can Safely Clean Your Home form the ground with No Ladders with our special blend of detergents that kill the organic growth right down to the spores allowing a Clean Home and restoring the life of the home.