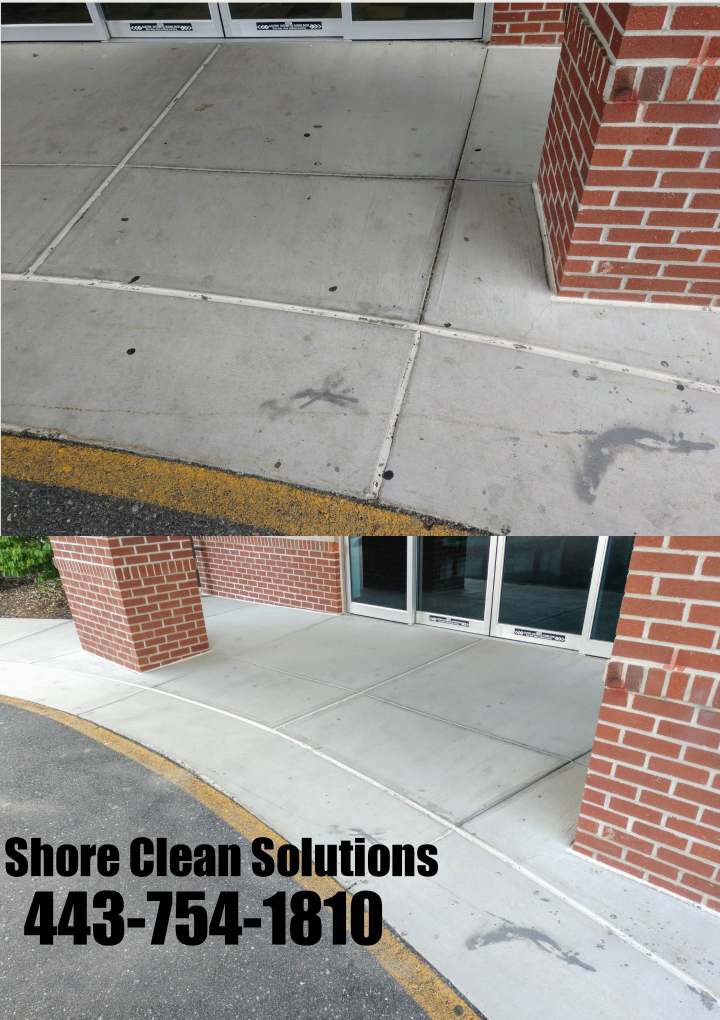 Gum Removal | Shore Clean Solutions | Salisbury MD
Commercial Property Gum Removal
When it comes to your place of business, we know that the curb appeal is #1 for getting customers. Gum on your sidewalks, entrance ways & pads can give customers the wrong impression about your business. Gum removal is very important to maintaining a beautiful place of business as well as being inviting to your customers.
Once gum is stuck to concrete it is almost impossible to remove unless you have the right equipment.
Our Power Washing equipment and EPA approved detergents can safely remove the chewing gum from your property leaving you with a clean and sanitized place of business.
Pressure Washing / Gum Removal
SIDEWALKS
ENTRANCE WAYS
CONCRETE PADS
DUMPSTER PADS
PARKING LOTS
DRIVE THRUS
LOADING DOCKS