Renovating a home or building a new one is an exciting endeavor, but it also comes with stress. By the time the project is complete, you're more than ready to relax and unwind in your beautiful new space. Let us take care of the dirt, dust, and other messes left behind from construction. Whether it's a quick tidying up or a more detailed deep-clean, we've got you covered.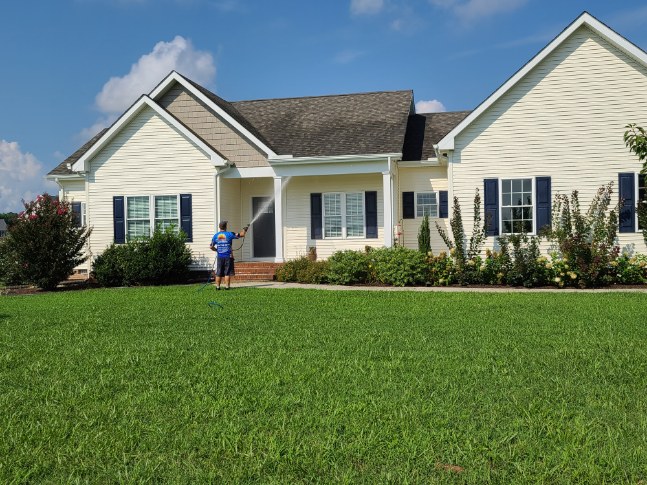 Expertly Trained for Jobs of all Sizes
The Shore Clean Solutions team is expertly trained to eliminate the dirt and grime of daily living, renovation projects, and new constructions. We welcome the opportunity to clean a variety of properties – from small homes to commercial buildings – you can rely on us! No matter how big or how small the job, we have the training, experience, equipment, and processes to leave your space impeccably clean.
Our plethora of 5-star reviews demonstrates our commitment to the work we do. We pride ourselves on treating your space with the same TLC, tender loving care, and attention to detail that we show our own homes and properties.
We'll Wash Away Potential Health Hazards
We understand the potential health hazards and the overall dissatisfaction of being in a home that is full of post-construction dust and debris. It's not just a nuisance, it's unhealthy. With our team on your side, you'll breathe easier and feel much more comfortable with the assurance that your space is clean and sanitary, and the air is pure. We utilize deep-cleaning techniques to eliminate the dirt and allergens frequently left behind in renovation and construction projects. We'll meticulously clean every nook and cranny to ensure your home is both spotless and hygienic.
Whether it's a new addition, a few minor cosmetic changes, or even a home or business built from scratch, your newly completed project should be treated and cleaned with the utmost care – you can trust us to do just that. From start to finish, we make cleaning after construction a breeze for you. Contact us today at Shore Clean Solutions for a free onsite estimate.