Gutter cleaning comprises the removal of debris. Push the remaining dirt toward the downspout with a high-pressure hose. You then collect the waste and dispose of it. Cleaning gutter systems requires preparation, protective gear, and equipment. The task is time-consuming. You may not have these resources or the skills to do it.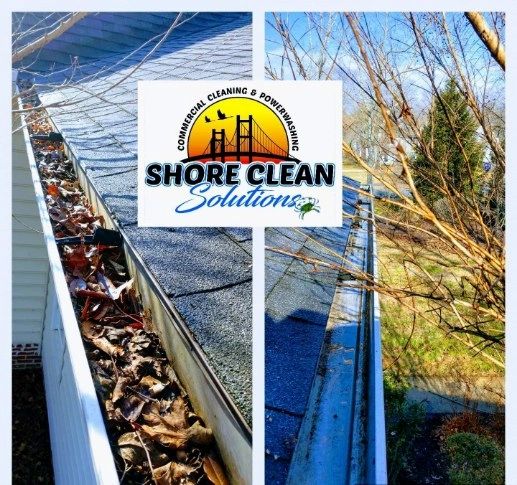 Signs You Need Gutter Cleaning
•    Debris: Rain and wind pile leaves and debris into your gutters. If not removed on time, their pile-up clogs the gutter system. It sags or detaches from the fascia board.
•    Pests: Unremoved dirt attracts mice, squirrels, and other creatures. Any sign of animals around the gutters is a red flag that you need to clean.
•    Plants: Wind carries dust and plant seeds that it deposits on your roof. The rain washes them into the gutter, and plant growth occurs. Watch out for these signs and contact a gutter cleaning company at once.
Protective Gear and Safety Equipment
Cleaning gutters is necessary, but the task is tedious, especially if you seek to do it alone. You need protective gear such as safety goggles, a dust mask, and a pair of gloves. Also, you must have a ladder with stabilizing equipment. Have a garbage bag at hand for disposing of debris.
Gutter Cleaning Frequency
The gutters need cleaning at least twice a year. We recommend the first cleanup in spring and the second time in fall. Early spring is appropriate to prepare gutters for the heavy rains. Schedule the second cleaning session in early spring to remove debris that accumulates during the summer months.
Cost Considerations
The cost varies depending on when you last cleaned and had the gutters checked. Also, the length of the gutters influences the cost. If you have more linear feet, expect to pay more. Taller homes have got more extended gutter systems than shorter ones. A one-story home costs less since it has fewer linear feet than a two-story home.
There is no point in struggling with cleaning gutters. Engage professional cleaners in Salisbury, Maryland, and take the stress off your shoulders. We will clean your gutters twice a year and remind you when cleaning falls due. Call us today!