A newly installed fence not only looks great but also increases home value. But, did you know? The same goes for a freshly power washed fence! Before you consider spending thousands of dollars on new fencing, we have a much more affordable solution that offers the same type of wow factor – that of course, is a good power washing!
Let our dedicated team do the dirty work for you! After we clean the dirt and grime from your existing fence, you'll be thrilled with the results. Your fence will look years younger and the fresh look will boost your home's overall curb appeal.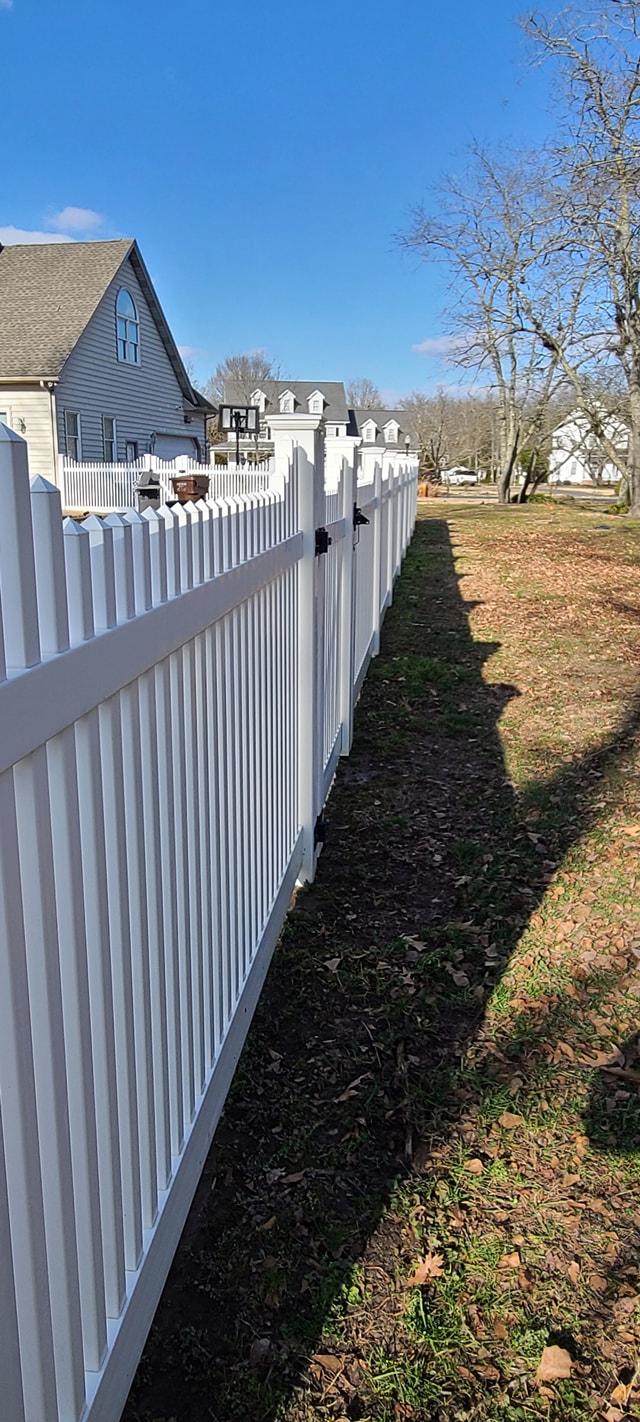 We Clean, Treat and Preserve Your Fence
Power washing not only cleans and transforms the look of your fence but also offers much needed maintenance. Mold and mildew can attack fencing leaving it vulnerable to damage and deterioration. It's not just wood fencing that suffers. Those pesky and problematic fungi, mold and mildew, can also leave vinyl fencing an unpleasant shade of yellow or green. Regular power washing helps to preserve wood fences while also keeping vinyl fences looking their best.
It's the Season of Sprucing Up
Summer is the season when many of us pour countless hours into sprucing up our yards and homes. We meticulously mow the grass, painstakingly pull the weeds, add beautiful flowers for pops of vibrant, cheery color. Your fence deserves that same love and attention.
On your mission to make your home as appealing as possible, refreshing your fence is a great place to start since it is often the first thing visitors see when driving up to your home.
At Shore Clean Solutions, we pride ourselves on offering the best service possible. While working on your property, we deliver the same care and attention we give our own homes. We'll utilize a low pressure system along with the right solutions to safely and effectively treat your fence. We are proud to offer a 100% satisfaction guarantee.
Contact us today for a free estimate. No job is too big or too small for us; we also offer commercial fence cleaning.