Rust stains can be a major eyesore on your property. Whether they originate from your irrigation system, metal fixtures, or any other sources, these stubborn stains can reduce your property's aesthetic appeal and may even cause structural damage over time. At Shore Clean Solutions, we have ample experience dealing with stubborn rust stains, and we're here to share some professional tips to help you effectively manage this common issue.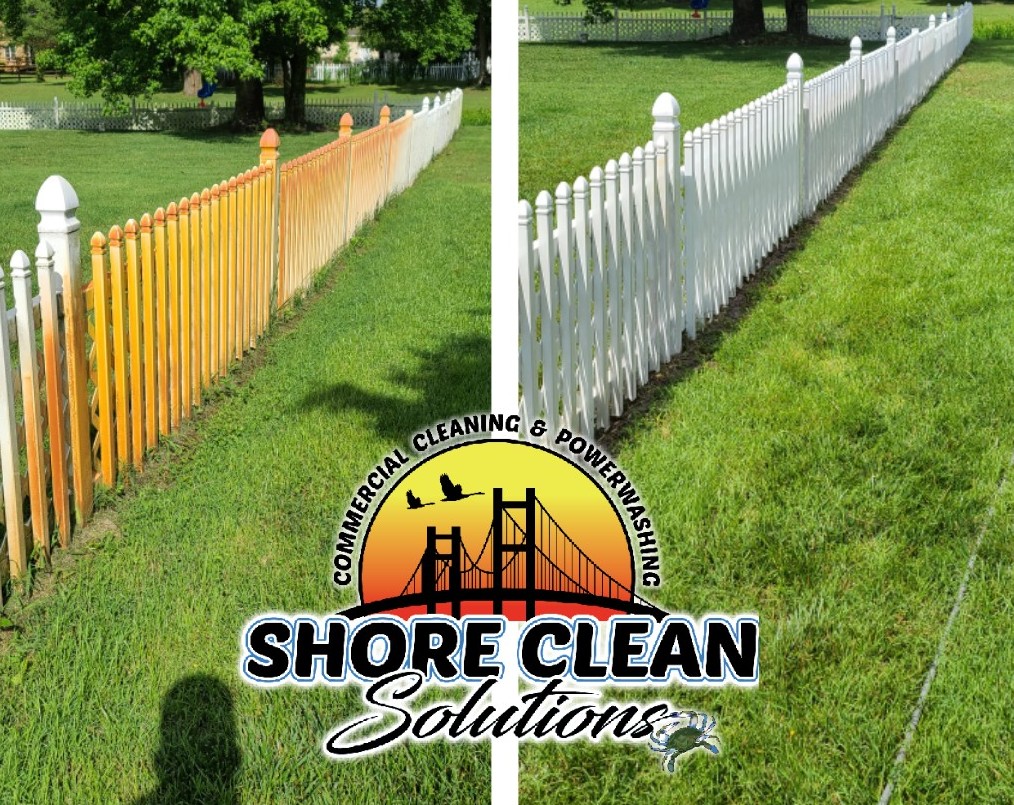 Recognizing the Source of Rust Stains
Before tackling rust stains, it's essential to identify their source. In many cases, rust stains result from metal objects coming into contact with moisture over an extended period. Irrigation systems, in particular, can lead to rust stain formation due to the iron content present in the water. Identifying the source of the rust not only aids in the cleaning process but also allows for preventive measures to avoid future staining.
Professional Rust Removal Techniques
At Shore Clean Solutions, we use proven methods to effectively remove rust stains. Here are some professional techniques we apply:
Pressure Washing: This method uses high-pressure water spray to remove loose paint, mold, grime, dust, and, of course, rust. The intensity of the water pressure can be adjusted based on the severity of the rust stain, making this a flexible and effective cleaning solution.
Eco-friendly Rust Removal Solutions: We believe in maintaining environmental responsibility while ensuring top-quality results. Our rust removal solutions are non-toxic, biodegradable, and safe for both your property and the surrounding environment.
Preventing Future Rust Stains
As the saying goes, prevention is better than cure. Here are some professional tips to prevent future rust stains:
Regular Inspections: Regularly inspect your property, especially areas with metal fixtures or parts, to catch early signs of rust formation. Early detection allows for easier removal and can prevent the spread of rust stains.
Proper Maintenance of Metal Fixtures: Regularly clean and maintain any metal fixtures or structures on your property. Using rust-resistant paint or coating can also prevent rust formation.
Addressing Water Issues: If your irrigation system is causing rust stains, consider testing your water for high iron content. Installing a water softening system or adjusting sprinkler heads to avoid direct contact with certain surfaces can help prevent future rust stains.
Shore Clean Solutions: Your Partner in Rust Removal
At Shore Clean Solutions, we are more than just a cleaning service. We are your partner in maintaining the beauty and integrity of your property. Our team of experts has the knowledge and skills to effectively remove even the most stubborn rust stains. And we don't just stop at cleaning; we offer advice and solutions to prevent future rust formation, ensuring your property remains clean and rust-free for longer.
Dealing with stubborn rust stains doesn't have to be a challenging task. With professional help from Shore Clean Solutions, you can say goodbye to unsightly rust stains and hello to a beautiful, well-maintained property. If you're struggling with rust stains, don't hesitate to contact us. We're here to offer top-quality rust removal services tailored to your specific needs. Let us help you restore and protect your property's aesthetic appeal and structural integrity. Contact us today!